Supplier Solutions
GigaPlumb offers reporting and data analysis to Consumer Product Goods Manufacturers who sell their products through retailers. The dashboard analytics provide an immediate snapshot of your business. Upon logging onto GigaPlumb, you will receive a complete dashboard of the Key Performance Indicators for your business, and notification of any 'out of bounds' Indicators through the GigaPlumb alerts system. For example:
What products are selling at what stores?
What products may soon be out of stock?
What differences exist between your ERP and your retailer's PO?
Value
Gigaplumb is easy to use, quick to deploy, and reasonably priced. It provides immediate payback by:
Increasing in-stock percentage
Increasing revenuse and margins through improved analysis
Decreasing costs, such as expedited transportation
Requirements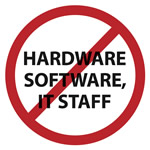 No Hardware No Software, No addtional IT Staff
GigaPlumb is an on-demand solution, also known as SaaS (Software-as-a-Service). As a service, GigaPlumb does not require installation or maintenance or hardware. Only an internet connection is required.
Pricing
GigaPlumb pricing is based on what it should be – the value you are receiving from the system. The vendor that is doing analysis on 15 items for 100 stores and storing that information for a year (52 iterations = 1 version per week) will pay less then the vendor who is doing analysis on 100 items for 1,000 stores and storing that information for 5 years (262 iterations = 1 version a week).
Simply put, the cost of the GigaPlumb service is dependent purely on the amount of data you need for analysis. The amount of data is based on the number of products, locations and amount of history desired. The cost is the same whether you use the product all day long or just once a day; whether you have 5 employees using it or 50.